BITBET NEWS
How to snap a cold streak in the dead of winter
December 19, 2016
It doesn't have to be December to feel a chill run down your spine. Casino bettors know that with every hot streak, there is a subsequent cold skid just waiting to strike. We're aren&rs...
Complete Article:
Read More
Three reasons to be thankful for BitBet this Thanksgiving
November 23, 2016
Ah, the holidays. If you're like most, the house is packed with family and friends and your gut is packed with turkey and trimmings. Time to hit the couch for some sweet Thanksgiving hibernat...
Complete Article:
Read More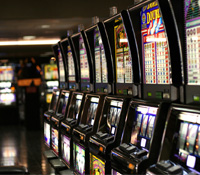 Know the subtle difference in these popular casino games
November 15, 2016
Casino patrons – online and in brick and mortar joints – have more options than ever when it comes to the gaming menu. Bettors looking for some free bitcoin can pick and choos...
Complete Article:
Read More
These casino offerings will keep you warm with winter rolling in
November 2, 2016
There's a distinct chill in the air, from New York to Las Vegas. Winter is coming. That might mean piles of snow and back-breaking shoveling or you just need to bring a sweater and umbrella t...
Complete Article:
Read More
Page 1 from 7